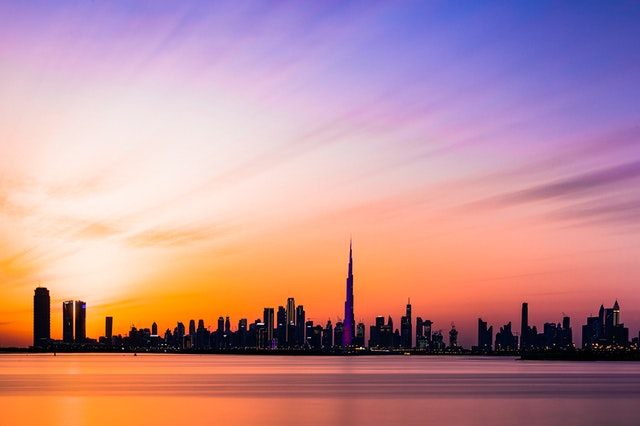 Glam, glitz, and plenty of luxury, if this is the first thing that comes to your mind when you think of Visiting Dubai, Then you're not wrong. It's a flashy and big home to the largest malls, tallest buildings, and very extravagant experiences.
Dubai's history is vibrant, and the United Arab Emirate's culture is captivating you can scratch below all that gold if you are a first timer in Dubai. Its tourism boom doesn't show any signs of slowing down. The city of Dubai welcomes above eight million overnight international tourists every first six months into the year.
If you plan to visit Dubai soon, always lookout for great deals and travel packages. Below are five things you should know when visiting the city of Dubai for your first time.
1. The Food Is Sumptuous
One of the advantages of having a significant ex-pat population is plenty of dinner choices. The food scene in Dubai is exhilarating, and the hotels and restaurants there offer great deals on the food. There are plenty of unique cuisines from different parts of the world.
2. Mind Your Manners when Visiting Dubai
Dubai's glossy and futuristic vibe, Western veneer, makes you forget that you are in an Arabian peninsula. However, the UAE's cultural norms are not similar to those of the West. What you might consider a regular outfit for dinner or taking too many drinks can land you in an uncomfortable situation.
Sure, there are western dress abounds and bars selling alcohol. Still, it is wise to take caution and shop before travelling to acquire the appropriate dressing. However, with the numerous shopping malls selling a variety of outfits, you can always find decent and trendy clothing when you visit. Be sure to use a coupon code when shopping.
3. Visit the Desert when Visiting Dubai
A trip to the desert should top your list of things to do in Dubai. It takes approximately 45 minutes to travel from the shinning city of Dubai to the endless desert dunes. Therefore, go ahead: get out of the town and visit the beautiful Arabian Desert. When visiting Dubai for the first time, it will be unforgettable to fly in the skies using hot air balloons and search wandering camels, gazelles, and emerald green oases.
But if you prefer to remain on the ground, you can take a dune drive and sundown safari. Irrespective of your preference, the desert won't disappoint.
4. Explore Massive Malls
In the Arab Emirates, they shop hard. Even the enthusiasts of "shop until you drop" will be overwhelmed. The malls are enormous, and they've got everything, from designer clothes, jewelry, souvenirs, food, entertainment, ATMs to withdraw physical bar's solid gold. You may not be into shopping; you've got to visit these malls to see their size and splendor. If you have a shopping voucher, you can use the voucher codes to shop.
5. Visit the Beach Preferably During Winter
Dubai beaches are gorgeous and hot, scorching. Between June and August, temperatures can reach up to 40 degrees Celsius (105 degrees Fahrenheit). For this reason, it's best to visit the beach during winter. If you are visiting Dubai from November to March, you'll be in luck.
During this time, it cools down to make your beach lounging exciting. Between jet-skiing, lounging, and soaring on a parasail over the Arabian Gulf, there's no ending to the fantastic things you can do as a first timer in Dubai.
6. How many tips Should I Give in Visiting Dubai
Giving a tip in Dubai is a custom, but it's not always expected, and it's not compulsory. Weigh the quality of services provided but don't feel obligated to tip if the service wasn't right. Tip on a case-by-case basis. Here is a rough guide for tipping in Dubai:
Waitress/waiter: 10 to 15 per cent of your total bill, if the service rendered was good. If you have a coupon, you can use the coupon code to pay for your meal and then tip the waiter. 

The food delivery man: £2 to £10 or round it up to the closest note.

Taxi driver: If their driving was acceptable, round up the tip to the nearest note

Supermarket bag-packers: A few coins like not more than £5.

Spa/beauty therapist: Depending on how much you've spent, £3 to £10

Bellboy: £3 to £10

Hairdresser: 10 per cent. 
Wrapping Up
Dubai has activities suitable for everyone. And that's why it's a popular destination for tourists throughout the year. Given its spread out and the fun activities to do, it is advisable to do your homework before traveling, determining what you want to do, and maneuver the place.
 It's also wise to prepare yourself beforehand by doing online shopping for your essentials; thus, online coupons will ease your shopping and expenditure. 
There you have it; if you remember these six things, your trip to Dubai will be unforgettable.