How To Factory Reset HP Laptop
Wondering how to factory reset HP laptop? Here are some easy and safe methods through which you can reset your HP laptop. Before we go into the details about the various methods, let us know why one may find the need to factory reset their Hp laptop.
About Factory Reset and Its Benefits
There can be numerous reasons why one may want to reset their laptop to a factory laptop. Here are the main reasons/benefits you require and should get the laptop through factory reset settings.
Viruses and Malware 
A lot of times we are facing troubles with our system due to some virus or the other. Also, if you surf the web without a proper antivirus, then the chances of getting hidden malware every now and then are inevitable. However, once you have already got a virus or malware in your Hp laptop and want to clean up your laptop for good, then with the help of a factory reset, you can easily wipe off and clean the system. This includes all the viruses and malware that are hidden in layers of files in your system.
Driver or Other Issues 
Another common issue that the factory reset will set you free from is the drivers/system issues. With the factory reset, your system re-installs all the drivers and new system files. So, if you regularly face an issue with drivers or software in general. Then it would be best if you got your hp laptop to reset to factory settings.
Make Some Space!
What many hp laptop users fail to understand is that by resisting, you can get more space! Here, what happens is that over a long time of usage, a lot of unused files are pent up. If you are not actively using a good disk clean-up. Then the chance is that all these unused and extra files will slow up your system instead of investing a lot of time in cleaning them manually. Another easy way out or alternative to this is to put your laptop through a factory reset.
For Second Users! 
If you are playing to buy or sell your hp laptop, then you must put it through a factory reset mode. I have a second-hand hp laptop. Then the factory reset will clear everything unwanted. In another case, if you want to sell it to someone, then you must clear out all the data before selling it off.
Methods of HP Laptop Factory Reset 
Hp Laptop Reset Method 1- Through Search and Settings
Search Settings
The simplest way to get your Hp laptop is to look up the factory reset in the bottom search bar of the system. What many Hp laptops or windows users don't know is that there is already a provision in-built for system factory reset.
What do you need to Do?
1-Look up "factory Reset"- You have to locate the small search bar on the bottom of your screen or in the start menu. Once you look this up, you will find a button that will say factory reset.
2- Open it Up- Now, once you have the apt search result, inform of you. You have to open the setting button that says factory reset. Then locate the button that says reset this PC on the open window and click on it.
3- Choose your Option- Here, once you choose to reset your PC, you will get 2 options in front of you. The first one is to keep the files from the existing system. The other one is to remove all files from the PC. Make sure to choose this carefully as once the files are gone, they are impossible to recover.
4-Choose the Files- What we recommend here is that you save some important files. You can do this easily by shifting all the important files into one drive or folder. Once you select the option to save files, you get to choose the drive/folder.
5- Once you are sorted with the files and folders that you want to save, you are good to go! Now, just select start reset and sit back. Within just a few minutes, your system will be as good as new.
HP Laptop Reset Method 2- Windows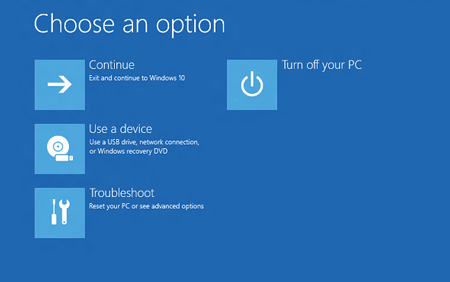 Another simple and easy way to get the hp laptop restarted is with the help of Windows Recovery. Follow these basic steps to start the reset process as soon as possible.
 Open Windows Recovery– In order to access windows recovery, you need to follow a small process. This process is different, but it is 100% safe.
Switch off and Unplug- The first and foremost thing to do here is to switch off your hp laptop and unplug all the devices connected to it.
Press F11 as soon as it boots- Now, switch on the laptop and press the f11 button as soon as it opens. This will open a new menu altogether.
Look For Troubleshoot- Now, as you keep pressing f11 as soon as the laptop boots. A new menu will open in front of you. This menu will have an icon that will say troubleshoot.
Choose Reset– Once you locate and open troubleshoot, you will find a new menu that will consist of an option of reset.
File Saving or Deleting- Just like in the first method, here also. You will get a chance to save or delete the files before resetting. Again just as the first method, be careful of what option you choose as it is impossible to recover the files.
What About After Reset
Well, after the reset, it's all a smooth sail. If you choose the option to delete the files, then your system will re-open as well as new. On the other hand, if you choose/opt to save some files, then you can find them on the drive. Now, you can use the hp laptop without any issue!
How to Factory Reset HP Laptop Conclusion 
Now you know the hp laptop reset methods, which are 100% safe and secure. So, the next time if you want to clean your system deep. You know what to do!