How To Check PC Specs
Many PC system owners love to run their systems, but they don't know how to check pc specs. There are various reasons for which one needs to know how to check their pc or Laptop specifications. It is not a complex taste to see the configurations of your System, but still, a lot of us are not aware of how to do so.
By checking the specs for your PC, one can check the compatibility of their PCs or laptops to see which programs they can run on it. Moreover, it is also advantageous when you try to buy or sell your System to compare it with any other model. Regardless of any circumstance, one should know what kind and sort of System they are using on a day-to-day basis for various reasons.
Different Segments of PC Specs-
The PC specs are not only bound to the software and its version. In order to dig deep and find all the PC specs, you need to check on the hardware as well. That counts the mouse, CPU and all the other components that are attracted. Let us see how one can do that quickly below.
CPU
CPU and its components are one of the most significant parts of the PC. The CPU is behind all the operations and functions of the PC. If you need to check on your PC's system specs, you need to know what all components are there in your CPU.
GPU
You might have heard that graphics play a vital role in any system. Now, whenever we talk about Graphics and its operations, we must note that it is all about the GPU. The GPU is where the graphics and their applications or games are arranged and run. Hence, if you need to compare and share your graphics related specs with anyone, you need to know all the details about the GPU that you have.
RAM
If you have a smooth CPU and a fast GPU, then also, you may not get the optimum requirement completed for your PC. This is because all the PC specs are incomplete without the RAM. If you ever wondered where your System's memory lies and used, then it is the RAM. Moreover, If your System doesn't have a sufficient RAM, then even the top-notch CPU and GPU will fail you. By know the RAM and its details, you will know how much more to add to your System if the memory falls short over the prolonged run use.
Motherboard
This is the main merging point of your PC. This ensures all elements attached to your System are running safely. If there is even a slight specs issue with the Motherboard, you might have to get a new one as it cannot be repaired quickly. The Motherboard can be a dealbreaker part if one is looking to buy or sell a new PC.
Hard Drive
The Hard drive helps you to keep your data safe and sound. Suppose can even have multiple hard drives for your System and that too of different space. You can add or remove the number of hard-drive and play according to your needs. A lot of times, our hard drives are running out of space, and we are not even aware of it. That is why it is so important to know the specs of our PCs.
More Details
We hope that you understand that all the components of your system are equally important. Moreover, you may need to check on your PC specs for various reasons. It can be for an upgrade or even if you are trying to add a program or Software to your PC. Checking and knowing your PC specs is always a great idea that can help you in various ways.
Various Ways to Check On Your System Specs
Basic Check
This is the simplest yet the most major check of your PC specs. You need to go to the About section in the start menu, which will open up many details. The details will be about the System and also what you are operating on.
Control Panel
With this method, you can know details about your System or PC, but you can also know the details of the various hardware elements attached to the Windows System. Moreover, this is an externally important check to do if any of your hardware is not functioning properly.
In-Depth Details
This detailed search can be done in the start menu's search bar, and by typing the System Information, you will be guided to the right place. Once you reach the given step there, you will find all the various details required for one to know. The in-depth report of your system specs will consist of all the major components of your PC.
Diagnostic Tools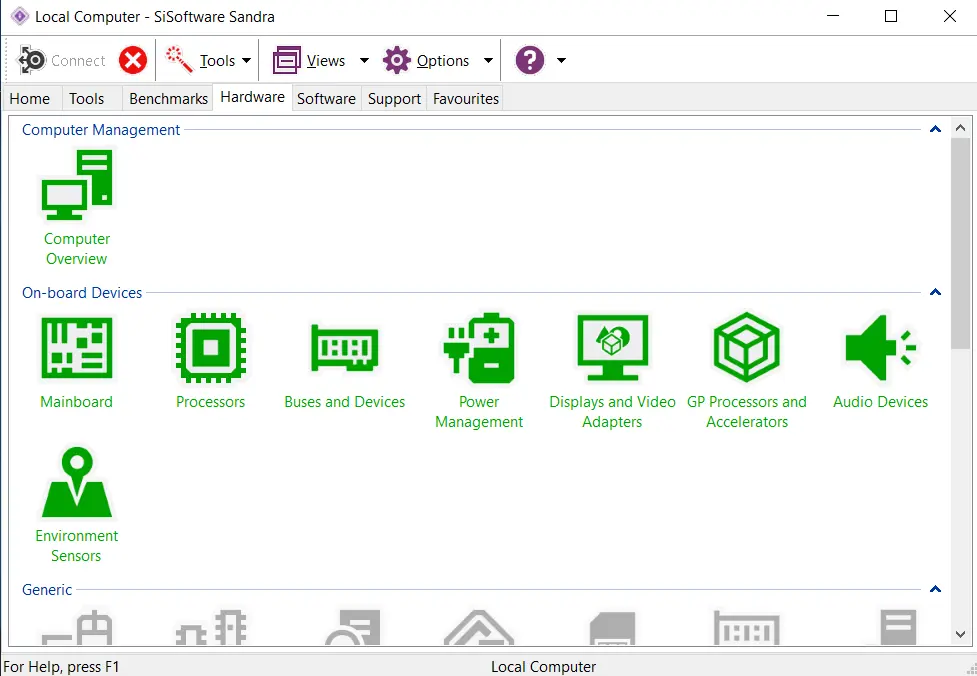 However, you are finding these methods of How to check specs for your PC a bit too difficult. Then you need not worry. There are certain apps and programs that will find out everything about your PC for you. All you need to do is download a trusted app from a reliable source to know your PC specs. Try to use these tools when you are trying to sell off your System, and the buyer wants to know all the details about it. Using this external help to learn your PC specs will ensure that you are leaving no stone unturned of the System's specs.
Command Section
By looking up System information of the Command section of your System, one can also find out about the various details of their PC. This method is not the easiest one to find out about the PC specs but still. You can give it a shot if you are familiar with the Command section.
Conclusion
We hope that now you are familiar with all the major components of your PC specs. Moreover, we hope that these methods to find out your PC specs come in handy to you. Be it your home PC or office system, know the PC specs is a must for every daily user. This can save ample time and efforts when any particular part of the PC is not keeping up well.