Best Time to Visit Costa Rica With Your Friends and Family!
Are you planning a vacation to Costa Rica and want to know the best time to visit Costa Rica? If yes, then this travel article is just for you! We all need a vacation or a trip abroad every once in a while. Especially after the whole pandemic and the long, boring lockdowns, we all need a certain kind of break. We can plan to travel to a lot of countries in order to enjoy and relax with our friends and family. Be it Hawaii or New Zealand. We are continuously looking for some great countries for a complete traveling experience. This is where Costa Rica comes into the picture.
As we all know, Costa Rica is a wonderful country that has a lot of offer to everyone. That is why a lot of people are planning up a vacation to Costa Rica. This is a place where you can have the time of your life with your friends and family. In this article, we will read and get to know all about Costa Rica and its monthly temperature that might be a huge factor when you are planning a holiday. Before we dig into the months that are the most suitable to visit Costa Rica, let us check out the basic weather that the wonderful country has to offer.
Weather and More
A lot of people don't know this simple fact about Costa Rica that the country is quite large in terms of demographics. Costa Rica doesn't have a unified weather all across the country. The climate is a bit different in various parts of Costa Rica. Some region or the other is always having a good and pleasant weather. So let us look into the different months and their impact on the country's climate. However, there is a basic difference between the region that prevails within the country. For example, the coastal region has more humidity and wind as compared to the in-lands of Costa Rica.
However, the major weather cycle will have an impact on all the regions of the county. So, it is important for one to know the best time to visit Costa Rica depending on the kind of activities they are planning to do there. One has to remember that each season brings something fun along. So you can go in any weather overall. However, due to the Covid-19 restrictions, you can check with the local authorities about the local tourist attractions' functioning.
Best Time To Visit
Now, we will discuss the months and their impact on the climate in Costa Rica. One has to remember that all months bring a certain kind of change in weather and they all have a lot of things to offer to all the tourists who are planning to go there. So try to make sure that you read all the months and the uniqueness that you need to experience yourself. In this manner, you have the best time with your loved ones and near ones in Costa Rica. Moreover, even if you are a solo traveler, then also you can go and explore the wonderful nature and culture which the country has to offer! So let us check out the best time to visit Costa Rica month-wise!
January
Well, this is a time where you might be able to enjoy the freshness of nature to its maximum! The rains help the green and plush surrounding to brighten up and make it a once in a lifetime experience. So, if you are into the natural aesthetics of any region, then make sure that you visit Costa Rica in January. Moreover, don't expect the heavy showers to ruin your stay. The country has a light shower every now and then, but that will only elevate your breathtaking experience. So don't hesitate to book your tickets for Costa Rica in Jan and sulk in nature!
February
Summer is just kicking in! Yes, that right! When you are dealing with the long and dull winter wave to fade away, Costa Rica is already in the party mood! The beaches and the inside lands are ready for you to host a wonderful bash in a dry and apt weather! So make sure that you plan out a short and party-fuelled trip to Costa Rica with your friends and family! Also, the tourist attraction can be so easy to visit with the support of the wonderful weather. However, check with the local authorities regarding the Coivd-19 protocols.
Mesmerizing March
This is one of the best months time to travel to Costa Rica. This makes it the most crowded, as well. So one has to plan it in a proper manner in order to avoid any discomfort during your travel to Costa Rica. Be it your hotel room or any resort, try to call and coordinate before your travel brings. This will help you to enjoy the country in the best way!
April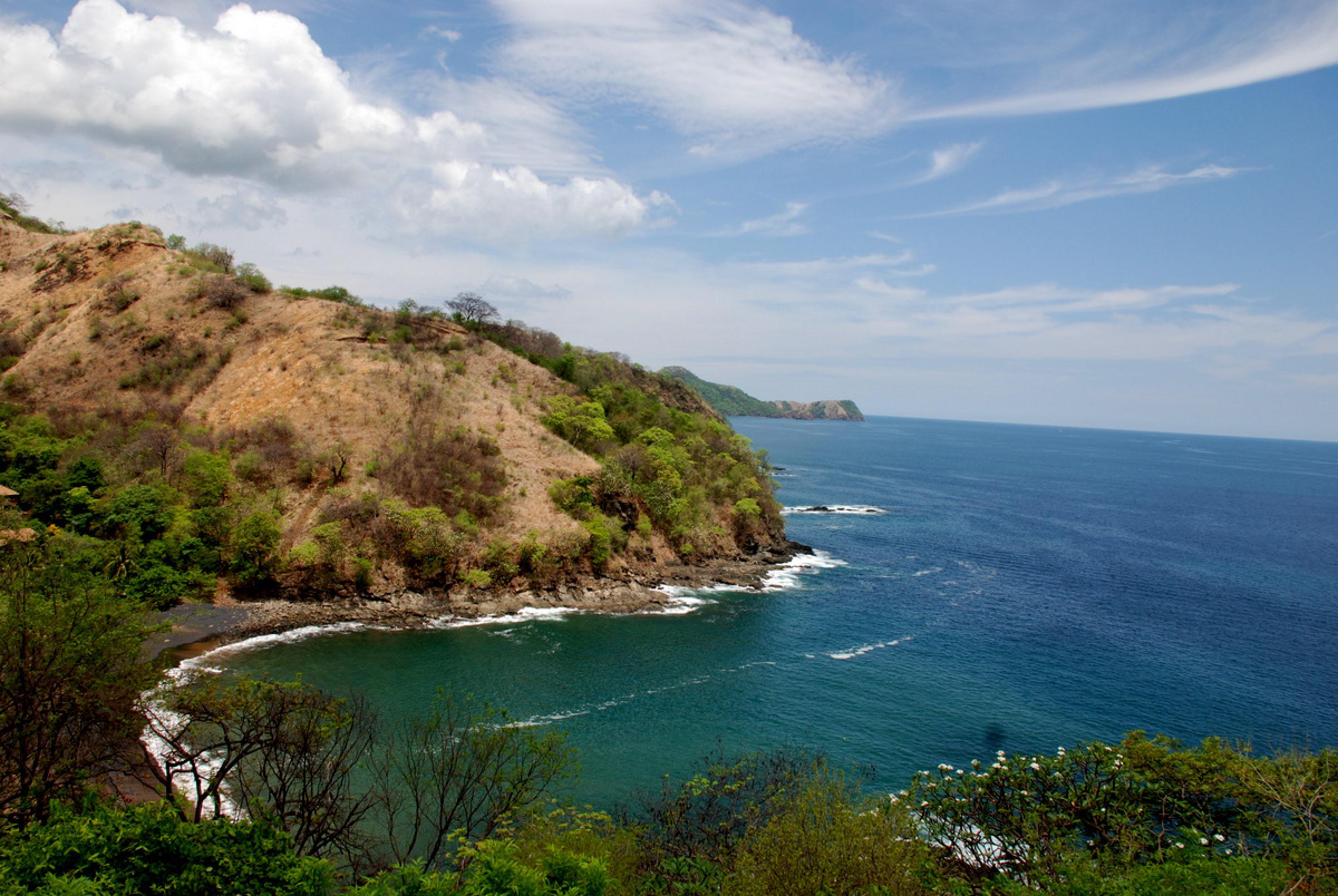 For those who don't like to stop or pause by some rains, this is the best time to visit Costa Rica! You get a nice gush of winds and a sunny forecast almost every day! This like a summer with an outstanding amount of natural beauty surrounding you! So make sure to get there in April if you are not in those heavy and green weather types!
May
This is a time where you will get a mixed bag of weather. This is where the dry heat is fairly fading away with some windy evenings, and the cold breeze is settling in slowly. Furthermore, This is a great time to visit for couples as there is nothing more romantic than a nice and chilled walk alongside the beach. So you and your family/friends can plan your trip to Costa Rica in May as well! If you like a pleasant and a few cold evenings, then you must go there at this time!
June
June is a month that can offer you a bit of summer and winter both. You may even find a bit of shower every now and then as well. If you are fine with both summer and winter, then try going in this month or season. June month can allow you to get a taste of both the seasons equally there.
July
This month can carry out the same weather as June, so you can apply the same to July as well. This month is great for going to the touristy spots as the crowd of the season starts to fade away. Even the accommodation and travel destinations lessen their prices. So you can enjoy and relax on your peaceful stay at lower prices in a nice mix of weather that Costa Rica has to offer.
August
This is where you can find the rainy season to appear around the corner. More than occasional showers may lighten up entire Costa Rica with dense and lush greenery. So If you are all about nature, then you can surely plan your travel to Costa Rica in August. Moreover, it can also help you to see the change in the local market with seasonal veggies and fruits will change along as well.
September
By the month of September, the rain has arrived in Costa Rica. If you enjoy the rain and the fun it brings along, then you must travel to Costa Rica. The rain brings out a new face of the country altogether. This brings an amazing sense of freshness and relaxation to the entire area. Along with the rains and the dense green surrounds, you can also enjoy a lot of other activities at this time of the year.
October
In October, the rainy has flourished to the fullest. If you enjoy the rainy season and great winds, then you have to be in Costa Rica in October. The rains bring a wonderful wave of freshness along. Moreover, you can visit some nice tourist attractions easily too. This is because most of the crowd is not there in this month of time in the country.
November 
This is the actual season where the people start flocking to Costa Rica. This is because the heavy rains start to subside by this point in time. You can find a lot of tourists start to enter the country. The major tourist attractions start to open up by this point in time. Moreover, there are various activities that were closed in the non-season opens up in November.
December 
By the time of December, the party is on in Costa Rica! People in Costa Rica has got their party shoes by this time of year! The rains are now rarely insight, all the major attractions for the crowd and flocking with people! Most of the people are there for a good vacation time with their near and dear ones. You can get there too, just make sure that you book your flights a bit early in order to avoid the sharp rise in the fare and other hindrance that you may face while booking your hotel room or other arrangements.
Conclusion
Hence, now you know what all the different months have to offer in Costa Rica. Now, you can plan your trip to this nature-filled country by the time and weather. Depending on what you what to see and do, you can plan your travel now! Moreover, try to book your tickets a bit early so that you can get the best prices! If you don't want to experience a certain type of weather, so you can look at the months and their climate above and plan accordingly!