Since the beginning of social media applications, Facebook has been an essential section of daily life. Even though most people are always active and interactive in social media applications, it is important to give time to our private life. Facebook provides multiple privacy set ups to make it easier for all of you to keep track of the access to their personal information. One of those feature options provided by facebook is the possibility to keep your profile's friends list hidden or private, ensuring that you are the only person who will be capable of seeing who are the people you have connected with or kept in your friendlist on this application called facebook. This option came with many modifications of the application that have occurred in recent years. This is also a reminder of our journey from Orkut to facebook and why so.
Here, you will get guidance on how to keep your privacy and social life protected and separated by knowing how to make your friends list private on facebook.
What is Facebook Privacy Settings?
Prior to getting into the steps of how to make your friends list private on facebook, it's crucial to comprehend the privacy settings upgraded on Facebook application. Facebook offers an array of choices to keep track of your privacy settings in the application, adding onto the settings for individual posts, profile management, and friend lists privacy settings. By updating yourself about these setting options, you can customise your experience in the platform called facebook according to your own terms.
Why to Make Your Friends List Private?
While keeping your friends list open might appear safe but it might cause a certain privacy interruption. Keeping the list of your facebook friends private assists to protect your private relationships, by blocking unwanted access through your account. It's especially important if you have privacy concerns regarding work or personal life or maybe just want to have specific bonds subtle. Adding onto this, by keeping your friend list hidden you might be able to assist and safeguard yourself from multiple online scams and unrequired friend requests from random people you are not connected to.
How to make your friends list private on facebook
Start by looking into the procedure of keeping your friends list hidden on the social media platform known as Facebook. Go through certain points to safeguard your friend list and embrace your personal space.
First step 
Sign in to Your own Facebook Account. Tap on your display photo or your name on the top of the homepage that opens when you open facebook to get into your profile.
Second Step
Tap on the option called "Friends" on top of your profile page, find the "Friends" option right under your cover photo and tap on the word to go to your friends list.
Third Step 
On the top, at the right corner of the friend list, you will find a small icon that looks like a pencil. Tap on it to find a menu dropping down.
Forth Step 
Click on edit privacy option from the list of options that dropped down, tap on the edit privacy to get into the final privacy settings for your facebook friends list.
Fifth Step 
Manage the list of people in your profile through Privacy Settings.
In the Edit Privacy section, you'll find options to manage who gets to see your friends list. Tap on the menu and check  "Who can see your friends list?" to see the given choices.
Sixth Step
Choose the preferred Privacy options. Go for the personal setting that suits your requirements. You can choose to keep your friend list open to "Only Me" or keep visibility restricted to certain connections from your list or personal settings.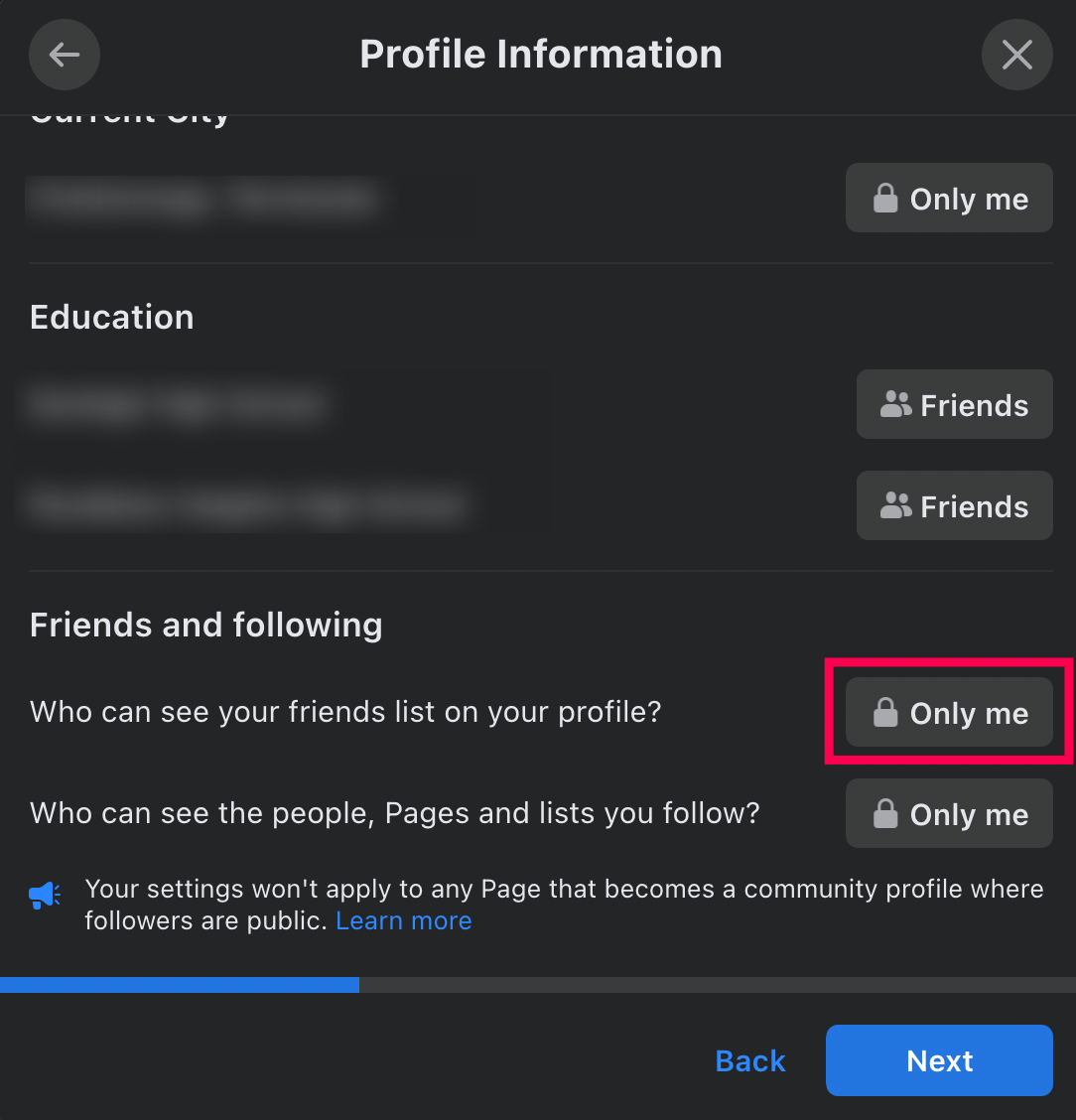 Seventh Step
Save the Changes before you exit the page. Tap on "Close" to keep your changes saved. Facebook will now automatically save your privacy changes according to your choice.
Quick look
Making sure your privacy on the application Facebook is of number one priority in the current digital era. By keeping your friend list secret, you can work out better access to your social media friends. This comprehensive article consists of knowledge that helps you with the power to control Facebook's privacy options and post the required changes to protect your private data. Never forget how to make your friends list private on facebook, to daily check and review your privacy settings to keep in hand of your presence in social media. Along with these safety measures in mind, you can update a better safer and more private encounter on the Facebook application.