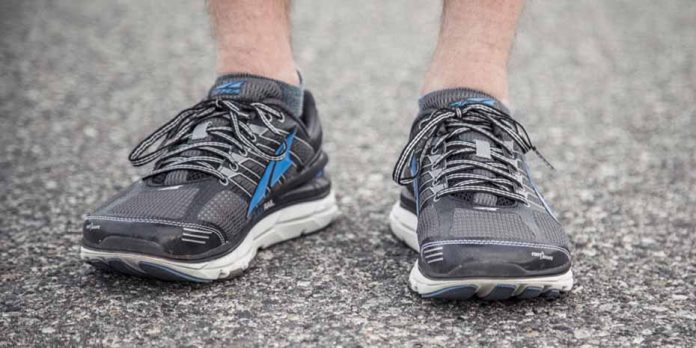 You wear your work shoes a lot. In fact, your work shoes are the shoes that you may end up wearing more than any other shoes in your wardrobe. Furthermore, depending on your job, you may spend a fair amount of time on your feet while wearing your work shoes.
Needless to say, comfortable work shoes are important. However, you don't want to end up sacrificing your stylish appearance for the sake of comfortable shoes. Thankfully, you can find comfortable work shoes that are also stylish and attractive.
Choose Handcrafted Shoes
Handcrafted shoes will cost you more than shoes that are factory-made, but they are worth the extra cost. Factory-made shoes often have misaligned stitching or other areas that will rub your feet and cause sores and blisters. These shoes may feel great when you put them on, but as the workdays go on you'll find that particular parts of your feet rub.
Furthermore, these shoes may not offer as much padding or arch support, which means that you will absorb the shock of walking in them through your heels and the balls of your feet, which will cause your feet to get sore faster. By contrast, handcrafted shoes are painstakingly designed and put together in order to avoid any rubbing and to offer plenty of padding and support.
Look For Arch Support
Arch support is essential for comfortable work shoes, both for your everyday comfort and the health of your feet over time. Your feet are the shock absorbers for your entire body. Without a good arch to help your feet absorb shock, shock from every step will extend to the joints in your legs and back.
This means that you'll be more likely to have sore legs and backaches after a long day of work than if you had worn shoes with good arch support. Over time, shoes that lack arch support can cause deformities and long-term pain. Therefore, it is essential to choose comfortable work shoes that offer excellent arch support. As an added bonus, pick shoes with removable inserts so you can replace them with specialized insoles.
Don't Go Overboard With Heels
A little bit of heel looks great and can even help shoes provide good arch support, but taller heels affect the way that you walk and your posture. This is part of why heels can help to make you look so great.
They accentuate your legs, showing them off in their best light, and encourage you to have excellent posture throughout the day. Wearing heels on days when you have meetings or want to look your best isn't a problem. Choosing oxfords with heels is a great way to get this effect without risking a fall.
That said, for everyday wear, it is generally best to stick to shorter heels. This is because the posture that heels cause tends to put strain on your lower back, which means that you are more likely to have back pain after a day of wearing heels.
Look For Shoes That Lace Up
Oxfords or boots that lace up are some of the most comfortable work shoes that you can find. This is because women's feet swell over the course of the day so that shoes that fit perfectly in the morning may be uncomfortably tight by afternoon.
By choosing shoes that have laces, you can loosen the fit over the day so that they will be comfortable from morning until evening. The further down the laces extend, the more control you will have over the tightness of your shoes.
Invest In High-Quality Comfortable Work Shoes
Shoes made by a high-quality designer are much more likely to be comfortable work shoes than cheaper options. Well-made shoes that are designed to last for a lifetime will only get more comfortable as they are broken in. High-quality Italian leather can be polished and buffed when it gets scuffed or dirty so that it will always look great. Shoes made to last can be resoled as the soles inevitably wear down so that your investment in comfortable work shoes will last a lifetime.