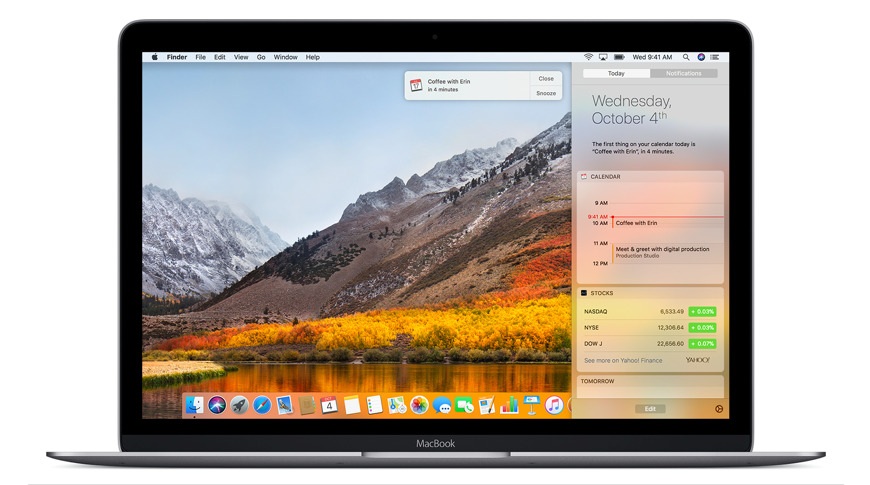 Almost everybody uses an alarm in their day today. Whether it be for getting to the office on time, the airport, school, etc. Moreover, in this respect, reminders, and timers are equally important as well as they help us remember important things that are essential to our daily work lives. As such, alarms are just as important as any other essential MacBook accessories and extensions that aid you in your daily work life. However, it's pretty common that most users are not fully aware of this or know how to operate an alarm/reminder on their MacBooks. As such, we've put together a short guide on how you can use alarms in your Apple Mac to help benefit you and your work-life balance. Here is how to use the apple calendar effectively on a MacBook.
If you didn't know, the Calendar application is an important proprietary program that comes in all MacBooks and helps you organize anything related to your schedule, eg. alarms. It's a fairly simple process to schedule an event or moment and once you're done, any reminder or alarm you have set will also sync with your other Apple devices eg. iPhone, iPad, etc. This is convenient because even if you aren't near your Mac, the alarm will still go off, as you intended. You can also schedule one-off alarms for an upcoming special event, eg. birthday, anniversary, etc. There are also options for the customization of different calendar types, eg. there is a personalized birthday section which should help you easily keep track of friends' and relatives' birthdays, without mixing it all up with your work-life event schedules.
However, while utilizing this app Effectively on A MacBook can be very useful for creating reminder events like appointments or meetings, when it comes to managing day-to-day tasks, deadlines, etc; then we suggest using third-party apps like 2Do. It is an application that adapts to your requirements and can help you set an alarm for any task or event you require. The task management application also comes with a very simple interface, is intuitive, and best helps those looking to maximize their productivity levels on their MacBooks. It also features numerous multitasking options as well.
Another application you can also utilize is WaitingList. It essentially provides countdowns for major events, eg. weddings, anniversaries, etc. The timer essentially remains active on your Mac and as the event date draws near, the timer dramatically counts down. Plus, it also allows for different theme customizations that suit the upcoming event perfectly and get you even more excited, as the event gets closer to the scheduled date.
Automatic Sleep & Wake For Mac
Not many users utilize this unique feature Effectively on A MacBook, however, it can be very useful if you know how to navigate it properly. You can essentially set a prescribed time for your Mac to either wake or sleep, by heading to the System Preferences. You can also choose how often your device sticks to your sleep/wake schedule, whether it is every day or only specific days. Additionally, you can also optimize your Mac's power-saving settings. In this regard, if you are handling multiple tasks every day and are constantly on the move, then we recommend protecting your MacBook with a protective case such as this; MacBook pro 16 leather sleeve, which should keep your device safe and protected, while you continue to attend to your busy work schedules.
Utilizing The Reminders App
It's ironic that the majority of Mac users don't utilize the reminders app or even remember that it actually exists. However, in recent times Apple has updated the new version with a number of extremely useful features. So, while it used to be a very limited application as a simple reminder app, it has now become a very valuable resource for managing day to day tasks. As such, for those that do use it, they would know that the reminders app can now also set alarms for certain tasks and for specific times. Moreover, many prefer setting alarms and notifications that come with using this app aren't as loud or incessant as the ones in the calendar app.
Conclusion
As you can see, utilizing an alarm on a Mac can be a bit trickier than it should be, but this handy guide should help you better utilize your Apple Calendar app much better and more efficiently. Moreover, if you still find it difficult to use or simply prefer to find something more personalized to your routine, then you can always use a third-party app from the Mac Store instead. Seeing as how alarms and reminders are crucial in helping us stay on track and productive, if you haven't already started utilizing these apps, then let this be the sign that you needed to get started.