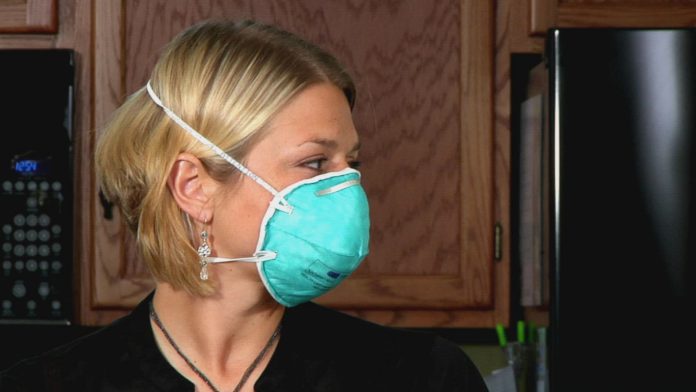 The United States and the world, in general, is currently going through a pandemic. The novel coronavirus that causes COVID-19 is running rampant through the country and hitting many states particularly hard. Although there has been no guidance from the federal government on how to manage the disease, local government officials — governors and mayors — have been taking charge and making it mandatory for people to wear face masks while they are out in public. This is a measure that medical and scientific experts say can help to slow the spread of COVID-19. Keep reading for useful tips for finding a face mask that you'll actually want to wear.
As a result of the face mask mandate in many states, even those that have done a good job at bending the curve of infections, it's absolutely essential for finding a face mask. With the right tips, you can even find one you will actually want to wear.
Why are Face Masks Important?
As Americans, we take for granted that we have certain freedoms. However, with the COVID-19 pandemic sweeping through the country, everyone must do their part to lower the spread of the virus. During the spring, that meant people quarantined at home and only went outdoors for necessary trips, such as to the grocery store, pharmacy and doctor's or veterinary appointments. It was advised by medical experts to wear a mask and to maintain six feet of distance from other people. Generally speaking, until the month of May, most of the country was under a lockdown as people were advised to stay at home whenever possible. This even meant working from home or, unfortunately, losing jobs that could not be performed from home.
Face masks are one of the best defenses against the virus. They keep the spread of the disease much lower as the masks can filter out larger particles. Certain parts of the world, particularly Asian countries such as China, South Korea, Taiwan and Singapore, have long relied on the use of face masks to curb the spread of disease. Those countries have done well during the coronavirus pandemic as well, largely due to this practice.
Why are Face Masks Required?
Face masks are required so the curve of infections from COVID-19 can be flattened. Although there were mixed messages from experts about their usage in the early days of the pandemic, when people wear masks in public, the rate of transmission is much lower. A sick person has far less likelihood of passing the virus to others when everyone uses face masks. This is why governors have been requiring them for public use whether you are simply outside for a walk for exercise or if you are entering a store.
How are Face Masks Worn?
The Centers for Disease Control and Prevention or CDC has stated that everyone should wear cloth face masks in public. Masks are effective only when they are worn correctly: you must cover your nose, mouth and chin while wearing them. Most products have elastic loops that go over your ears to hold them in place. However, there are a variety of face masks available. In addition to the cloth type, there are also N95 respirators, surgical masks, P100 gas masks and full-length face shields among others. There are also balaclava face masks, which are another type of cloth option that are worn similarly. They too have elastic ear loops but are longer with far more fabric. Generally, they look more like bandanas but are more secure.
Tips for Finding a Face Mask
It's important to get the best face mask for you to stay safe. You should research a few different styles and brands. What makes you feel the most comfortable? There are options that are simply made of two or three layers of fabric, usually cotton, which is considered best. Some include a pocket for a filter. Once you have done your homework, you can find the best face masks for sale. They are usually sold in packs of three or five, so you won't have to worry about not having a clean one when you need it.
Once you find the best face mask for you, you can feel more confident about being out in public and doing your part to fight the spread of the virus.