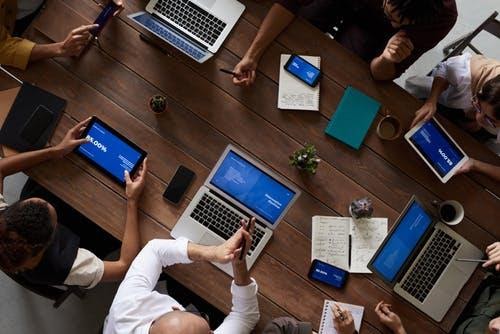 Entrepreneurship is a mindset, not a job; an art of turning an idea into a business. Tired of working 9 to 5 for someone else business and wanting to make money from your comfortable ground. It's best to start running your own business. There are so many business ideas already exist in the market of 2020, and it's difficult to decide which business to startup with of your own. There is so much hype on the internet from past years for being an entrepreneur. Some interviews and small business blogs are being published. In 2020, e-commerce or freelancing is not only trendy but also allows you to build your brand with great profitable revenue.  This blog belongs to 10 BEST ENTREPRENEURSHIP IDEAS.
FOOD TRUCK
Food trucks and stay home catering is the ever-growing markets. The food industry is growing enormously, and it's already worth billions of dollars. 
If you are short on budget then you can use a shared commissary kitchen that would be economical or you can also start with low investment and having the same profitable revenue as restaurants have. There are only 10-20% of food trucks that fail, but the chances of failing restaurants are can be high as 80%. The point is just to serve great food with creative packaging.  
HANDMADE GOODS
There is a huge and viable market of handmade things like soaps, candles, knitting, jewelry making, and crocheting. But most people don't buy it because it doesn't have social media or online existence. People influence more from social media like Instagram or Pinterest. For instance, let's say someone is having sensitive skin and in need of nontoxic soap for them. Well, you can come up with natural, free of harsh chemicals handmade soap with pleasing fragrance and packaging. Market it on an Instagram business profile or your e-commerce website attract the audience. Perhaps you can use Shopify or esty sites but market them with real-life stories grab purchases for your product. If you are exploring other options aside with Shopify, you can check this list of best website builder for ecommerce provided by web experts. 
DROP SHIPPING
Dropshipping is the business of delivering the product of your customer to the client of your customer. In this business you have to do is make your online store, deliver their product and collecting payment for your client's business. Amazon, Way Fair and Alibaba are well-known brands that start from drop shipping initially. By this means you are free from investments, no storage problem, but the only thing to manage is the website and photos, delivering better customer supports. Then ask reviews from your customers that help you market and grow your position.
ONLINE COURSES AND CONSULTANCY
Sharing your knowledge and expertise can help you in substantial income. Through the internet and social media, it's easier and faster nowadays to share your knowledge. Offer online coaching and consultancy for your students and clients through the website or Facebook page and start guiding them right away. People are willing to pay for good professional advice all the time. Health and education are basic of life if they don't spend it then what else they expense on. Doing online coaching and consultation, you need strong messaging applications, calendars, and managing software for appointments, to video calling software and group calling for webinar and e-learning. All these tools help you in providing for effective services to your customer.
Annual Growth of the Top 5 Domains in Online Consultation:
Healthcare – 7.1%

Education – 4.8%

Management – 3.6%

Marketing – 3.6%

Business Coaching – 3.5%

Personal Training – 3.2%
SAAS- SOFTWARE AS A SERVICE
Can you think of the biggest problem people face, and come up with the solution of the problem through software. People will gladly pay for your software solution to their problems. For this, you have to design and build software, and then you can market it for sale. SaaS market demand is growing rapidly, based on online Business and helps in incredible earning potential. Four Big technology companies like Microsoft, CA Technologies, IBM and SAP are switching to SaaS production of software.
33% of organization use more SaaS applications, with 16 apps/ company

38% of US businesses adopted a SaaS-exclusive workplace in 2017

The expected growth of the SaaS market by 2020 is $76 billion
FREELANCING
Freelancing is an easier base to startup with rather than start with the full-fledged company. At any freelance market place, you can approach the customer with different skill sets including graphic designing, data entry, video editing, SEO, website development and debugging, the different niche of social media managing, translating, content writing and making show notes from the podcast at good pricing.
For freelancing, you need to have excellent skills and experience. You can offer prices through bidding and packages of a particular skill. Time flexibility is a charm in freelancing.
ONLINE CROSSFIT GYM
As a comparison with the traditional gym, you can start up with no expense of heavy machines. Just by training, you can run an online Crossfit gym. For your unique selling point, you can add the e-commerce shop for your gym so that people can facilities with the right product suggested by their trainer at one stop. 
For this, you required an online platform for marketing, video calling software for clients and a good payment system.
PET DAYCARE
Dog walker and daycare for a pet is the low investment business you can start it individually or build a business like Rover. Keeping pets is common, and people don't have time to take a walk on daily or their vaccination scheduled. You can come up to a solution like this and have some knowledge of different natures of pets, or you can google it. If you love animals and can manage a place for their daycare. All you have to ensure pet owners that you keep their pets happy, safe and provide them with what they need all day.  
MOBILE ACCESSORIES
Mobile accessories are something people need and don't want to waste their time to shop it personally. Creating an online store or business profile on social media can help. However, you have seen some good mobile covers, power banks, selfie sticks, and other products related to your business on esty, u can buy it from there, pack it creatively and resell it.
EVENT PLANNER
An online event planner is where you can start to organize and budget the wedding and other events. You can utilize your planning and organizing skills to set up people's weddings and celebrations differently. Its low cost and high potential business to start with and can generate a good source of income. The next thing is value delivering to your customers, their reviews and your online existence can marketing your business to new potential customers. 
Conclusion
Global Entrepreneurship Monitor (GEM) is an organization works and help pursuing entrepreneur to have better concepts of business attributes. There is are 33% of businesses failed in the first 5 years of their business, and 17% left it by their own choice and got back to employment. But a good entrepreneur is the one who takes advantage of attractive opportunities and needs to earn money as well. A mean driven theory describes the importance of starting the business through self-evaluation that what you love to do and what means you are available can help us build a better business.