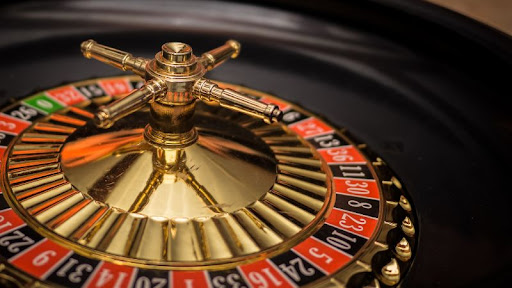 Cultural diffusion is the process by which cultural traits spread from one society to another. This penetration occurs worldwide, from food restaurants to new technologies. Even in casinos, it is possible to identify moments that will fit this phenomenon. The simplest example is the integration of the previously famous "one-armed bandits" in America (you can read more about them on this source https://www.britannica.com/topic/slot-machine) into the world of online slots. Today you can find such machines in every country where online casinos are allowed. They are trendy because they have colorful gameplay and straightforward rules. All you need to win in them is to select the bet size and press the button to spin the reels. In the case of a specific combination, the user can win quite large sums of money.
Detailed Information On Cultural Diffusion
As mentioned, cultural diffusion is disseminating and transmitting various traditional elements. They can be objects and technologies, as well as ideas and customs. It often arises as a result of contact between two cultures. This is the reason for the mutual exchange of different things.
Examples of cultural diffusion are all around us. You can see the most common examples below:
Trade and exchange of goods

Today, trade is a significant source of income for many countries. Thanks to this phenomenon, the cultural legacies of some nations have sprung up in others. The simplest example is the introduction of tea from China to Europe. This drink can be found on the tables of many people today, but it was initially popular in Asian countries.

Migration and resettlement

There may be various reasons why people decide to resettle. For some, it is a search for a new job and opportunities; for others, it is a reunion with the family. When you change your place of residence, you cannot take with you absolutely all the property acquired. However, one thing always moves with people – their customs and traditions. Another quickly adopts the cultural habits of one ethnic group in this way.

Information communication

Modern technologies and means of communication, such as the Internet, social networks, television, and cinema, play a significant role in cultural diffusion. They enable humanity to obtain information about the various traditions of particular peoples and nations. For example, through games, music, and television shows, teenagers worldwide can learn and embrace the pop cultures of other countries.

Tourism

Traveling to other countries and remote corners of the world influences the transmission of cultural elements between different ethnicities. When people visit other nations and regions, they come into contact with the people and their traditions. Thus, tourists can contribute to the spread of music or various technologies while intercepting some of the culinary characteristics of the country.
This is only a tiny fraction of examples of cultural diffusion worldwide. It can be found in various things, even online casinos. Today, gambling is a type of entertainment that helps to cope with a bad mood, relax and rest after a hard day's work. People often use them to earn money because you can win a relatively large sum in the casino. Some users, however, see gambling only as an entertainment option, not necessarily as a paid one. 
Today many establishments can be described as the best online free casino. Users can play there without depositing fiat money. Such an opportunity is available to all users who want to visit https://www.slotsup.com/. It offers a lot of different demo slots, as well as interesting articles. Maryna Mykhailiuta, an expert in iGaming with many years of experience, is an author of many of them. She writes reviews on various casinos and gives detailed information about the advantages and disadvantages of different slots.
We recommend play Aztec Treasure free slot if you want to enjoy playing slot machines. This machine will surely delight those who love colorful slots with bonus features. Spending time in the demo version of the Aztec game, you can gain practical experience and develop a winning betting strategy.
How Cultural Diffusion And Casinos Are Interconnected
Casinos are pretty popular among people. They are presented in both land-based and online forms. Some users may sometimes ask, "Is online gambling legal?" There is no unequivocal answer because, in some countries, users can enjoy playing online slots, while they are legally forbidden in others. Nevertheless, gambling fans always find an opportunity to spend time on card games or slot machines. They may even travel to other countries to enjoy a particular type of gambling. This, in turn, is an excellent example of cultural diffusion. For example, poker is an entertainment that was once widely practiced, mainly in the United States. However, thanks to tourists and the Internet, it has become popular in many countries. Today, poker tournaments are held in a wide variety of casinos. Moreover, many of them are broadcast on television or online.
It is also worth noting that cultural diffusion is an essential thematic element related to the design of the gambling environment. The simplest example is Las Vegas casinos. Some of their halls are decorated in the Ancient Egyptian style with various thematic decorations, such as 
treasures;

pyramids, sphinxes;

pharaohs;

tombs;

mummies and other things.
These symbols are also often used in slots, popular in land-based venues and online establishments. 
Conclusions
Cultural diffusion is a concept that characterizes the exchange of different cultural heritages between two ethnic groups. It manifests in many spheres of life and spreads through tourism and modern technology. A perfect example of this is online casinos. In this case, you can select fruit slots, the legacy of the once famous "one-armed bandits," and thematic slot machines. Often, users choose to play slots with Egypt or Asia as the central theme. This helps to promote specific cultural heritages around the world. Furthermore, today it is possible to play online slots in almost any country. This type of entertainment provides a lot of fun and relaxing experiences and helps people develop.