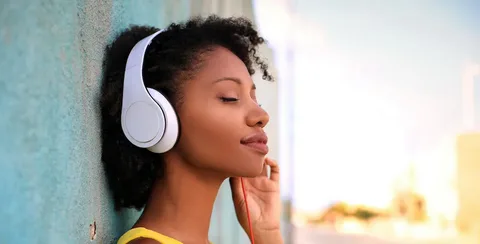 In recent years, there has been a significant surge in the number of people betting online, as well as those who enjoy playing video games. This trend has led to the development of a diverse range of gaming gadgets, including new gaming gear with various gameplay devices, controllers, speakers, and CPUs included in the bundle.
This article will explore some of the most innovative and useful gaming accessories worldwide, including ones ideal for beginners to pros.
Secretlab Omega Series 
The Secretlab Omega Series is a high-end gaming chair with excellent ergonomics, adjustability, and durability. It features comfortable cold-cured foam padding, adjustable lumbar support, and a reclining backrest.
Oculus Quest 2
One of the most complex virtual reality systems presently on the market, the Oculus Quest 2, has contributed to virtual reality becoming a major trend in the gaming industry. 
Because of its high-definition display, straightforward and responsive controls, and wireless features, the Oculus Quest 2 offers the most accurate recreation of playing a video game. Beat Saber and Superhot VR are included with the device and other VR games.
Razer Huntsman Elite Gaming Keyboard
The Razer Huntsman Elite mechanical gaming keyboard was created from the ground up with the requirements of players in mind. The keyboard's RGB lighting can be customized for any gaming environment, and its optical switches respond incredibly quickly. 
The wrist support and auditory customization options of the Huntsman Elite lend another degree of comfort.
Logitech G502 Hero Mouse
The Logitech G502 Hero gaming mouse is a great option for gamers who prioritize accuracy. The mouse's high-precision optical sensor offers precise monitoring, and the user can change the mouse's weight. 
The ease of use of the Logitech G502 Hero is improved by features like customizable buttons and RGB lighting.
HyperX Cloud II Headphones
The HyperX Cloud II headphones are a great option for use while gaming because they are fun and comfy. The headset's 7.1 surround sound system and noise-canceling microphone produce an engaging auditory experience. 
The headphones also remove background noise, allowing users to talk clearly with their colleagues. The HyperX Cloud II's aluminum base and memory foam ear cups are designed for comfort and durability.
Elgato HD60 S Game Capture
Players can capture and stream their gameplay in high definition using the Elgato Game Capture HD60 S. The device can record games in 1080p at 60 frames per second by connecting to a PC or gaming console. 
Low-latency technology is also a feature of the Elgato Game Capture HD60 S, which reduces the lag time between the game and the broadcast.
SteelSeries QcK Gaming Mousepad
Suitable for use with gaming joysticks, the SteelSeries QcK gaming mouse pad provides a level, flat surface. The mouse pad's textured surface enables exact movement, and its non-slip rubber base ensures it won't fall even during the most arduous gaming periods. 
The SteelSeries QcK is a great option for any gaming rig because it offers several possibilities.
Portable ASTRO A50 Wireless Headphones
High-end gamers can access high-quality music through the ASTRO A50 wireless headphone; no cord is included with the headphones. The cordless headgear's Dolby Audio technology creates clear, genuine sound, allowing users to walk around more easily while gaming. 
The ASTRO A50 also has a long battery life and numerous customizable Tone options.
Razer Tartarus Pro Gaming Keypad
Gamers can customize their multiplayer experience with the Razer Tartarus Pro gaming keypad. Users can design their key mapping using the 32 programmable keys on the keypad, and the analog optical switch technology guarantees fast and precise entry. 
With its removable hand support and programmable RGB lighting, the Razer Tartarus Pro is made with ease in mind.
Conclusion 
New and fascinating gaming gear is released to the market each year, making way for a wide range of accessories created for gaming systems and personal computers to enhance your gameplay experience.
There are practically endless options, some of which include robust platforms and enjoyable Virtual gadgets, programmable keyboards and powerful joysticks, cozy headphones and precise gaming pads, and more. 
Using the accessories mentioned earlier, which are among the finest in the world, will increase your total pleasure in the game.