Sweet potatoes, with their clear orange hue and naturally sweet taste, have become a necessity in multiple kitchens around the world. Whether you've roasted, mashed, or boiled them, these versatile tubers offer a delightful addition to any meal. But what do you do when you find yourself with a lot of leftover sweet potatoes? Instead of letting them rot in the fridge, let's look for a variety of enjoyable leftover sweet potato recipes that will have you licking every last bite.
1. Sweet Potato Hash browns
Ingredients
Onions

Sweet Potatoes

Bell Peppers

Cheese 

Chicken
Direction
Start your day with an amalgamation of simple flavours by altering those leftover sweet potatoes into a tasty breakfast hash. Chop the sweet potatoes and fry them with onions lightly, bell peppers, and your favourite type of protein. Add a hint of cumin, paprika, and throw some cheese for a salty morning breakfast that's as healthy as it is delicious.
2. Sweet Potato Fluffy Pancakes
Ingredients
Sweet Potatoes

Eggs

Flour

Vanilla extract
Direction
This is one of the most interesting leftover sweet potato recipes to try. Take up your pancake recipe a notch by putting in leftover sweet potatoes into the batter. Add 3 eggs, 2 cups of flour, some drops of vanilla extract and some mashed sweet potato. Mix them well. Take a pan, put some oil and place the batter. Fry it from both side to make fluffy pancakes. These pancakes induce a hint of sweetness and a dense texture that will make your taste buds fly. Make them better with a scoop of Greek yoghurt and a good amount of maple syrup for a truly enjoyable breakfast meal.
3. Sweet Potato Hummus
Ingredients
Sweet Potatoes

Chickpea

Tahini

Lemon Juice

Cayenne Pepper
Direction
Give classic hummus a twist by incorporating the natural sweetness of leftover sweet potatoes. Blend the sweet potatoes with chickpeas, tahini, lemon juice, and a dash of cayenne pepper for a creamy and satisfying dip. Serve it with pita bread, vegetable sticks, or as a spread on sandwiches for a unique flavour experience.
4. Soft Sweet Potato Gnocchi
Ingredients 
Direction
Leftover sweet potatoes can be changed into a tasty Italian dish known as gnocchi. Combine the sweet potatoes with flour, egg, and a hint of nutmeg to create fluffy gnocchi that spreads in your mouth. Throw them in a garlic butter sauce or a simple marinara for a basic and comfortable meal.
5. A Vegan Delight Sweet Potato and Black Bean Tacos
Ingredients
Sweet Potatoes

Black Beans

Tortillas

Avocado Slices

Salsa

Feta Cheese
Direction
For a fulfilling and hearty lunch or dinner choice, this leftover sweet potato recipes can be the best choice. Reuse your sweet potatoes into tasty black bean tacos. Mash the sweet potatoes with a fork and add some milk in it and spread them on warm tortillas with black beans, avocado slices, salsa, and a throw in of crumbled feta cheese. These tacos are an amalgamation of flavours and taste that even non vegetarians will like.
6. Creamy comfort of Sweet Potato and Coconut Soup
Ingredients
Sweet Potatoes

Coconut Milk

Ginger

Cream
Direction
When the temperature turns cold, alter your leftover sweet potatoes into a creamy coconut soup that provides both heat and filling. Mix the sweet potatoes with coconut milk, ginger, and a hint of curry for a creamy and fragrantica soup that's perfect for easy and lazy evenings at home.
7. Sweet Potato Quick Bites
Ingredients
Sweet Potatoes

Flour

Peanut Butter

Honey

Hint of Nutmeg
Direction
For an easy and healthy snack with leftover sweet potato recipes, mash up some sweet potato quick bites. Blend leftover sweet potatoes with flour, peanut butter, honey, and a hint of nutmeg. Turn the mixture into bite shaped cylinders and keep it in the freezer for an easy quick snack that's filled with energy and flavour.
8. Sweet Potato and Spinach Salad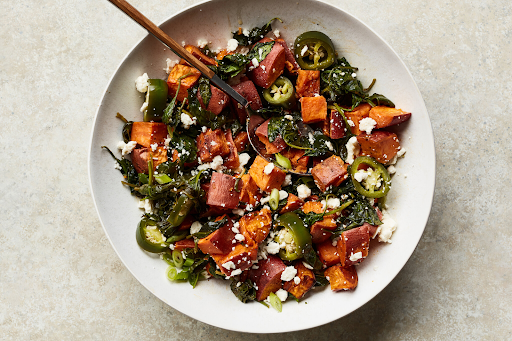 Ingredients
Sweet Potatoes

Dried Cranberry

Spinach

Feta Cheese
Direction
Create a pretty and health packed salad by mixing leftover sweet potatoes with fresh spinach, toasted nuts, dried cranberries, and crumbled goat cheese. Throw in a little balsamic vinaigrette for a fresh and satisfying meal that keeps sweet and savoury taste together.
9. Sweet Potato Ice Cream
Ingredients
Sweet Potatoes

Coconut Milk

Honey 

Vanilla Extract
Direction
Make a sweet dessert indulgent, sweet potatoes might even make good delightful ice cream. Blend the sweet potatoes with coconut milk, honey, and a hint of vanilla extract, and you can also throw in some frozen banana. Freeze the mixture and churn it to create a texture that is similar to ice cream and fat free dessert that's definitely impressive.
10. Sweet Potato Shake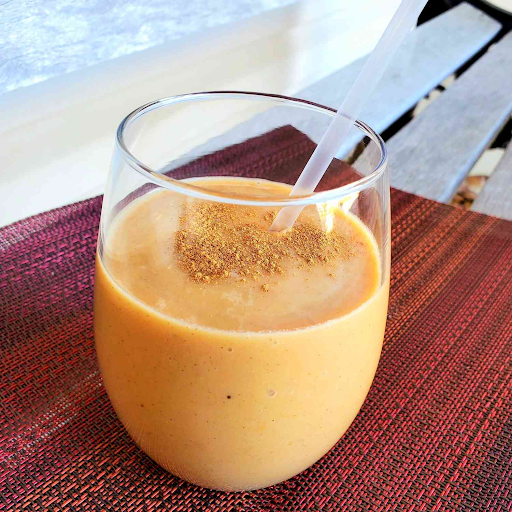 Ingredients
Sweet potatoes

Bananas

Milk

Peanut Butter

Cinnamon
Direction
Put in leftover sweet potatoes in your morning shake schedule for an extra nutrient uphand. Mix the sweet potatoes with bananas, almond milk or normal milk, a scoop of peanut butter, and a hint of cinnamon for a velvety and comforting smoothie that will make you full and activated.
Quick Look Over
Leftover sweet potatoes are a cuisine treasure looking to be found. From the first meal to dessert, these multi purpose potatoes can be turned into a range of tasty dishes that portray their natural sweetness and healthy texture. So, the further you find yourself with leftover sweet potatoes, don't allow them to go to waste. Allow your creativity to shine and savour every bite of these amazing recipes. Your taste buds will be really satisfied with your mind's work.