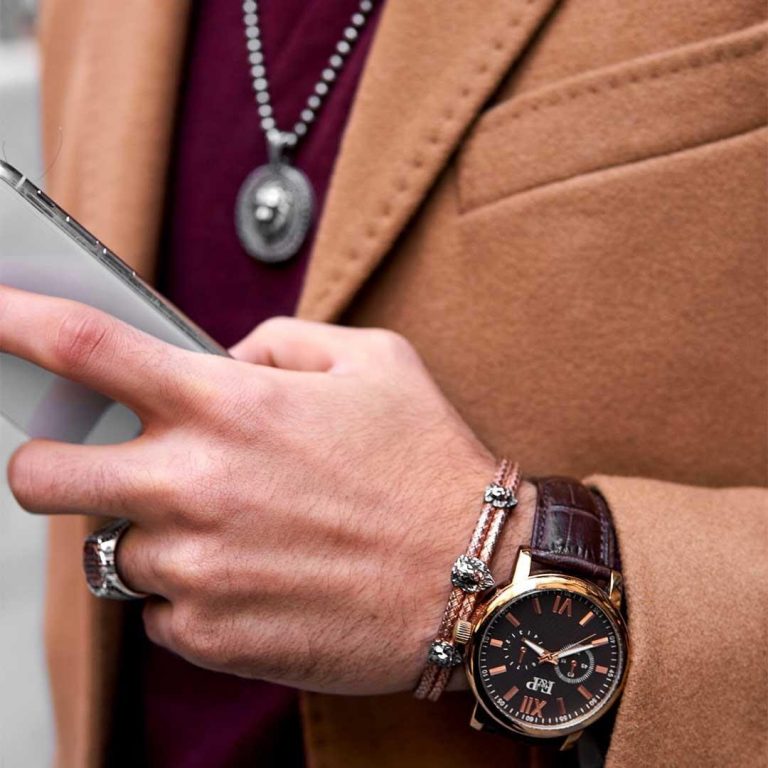 Fashion can always be a tricky game if someone isn't aware of colour coordinations, the right seasonal outfits and even what can suit a person's body type and how to look flattering. However, fashion has evolved greatly for men over the last few years, with designers thinking beyond the box of a simple t-shirt and jeans for a man. Here are six jewellery pieces for men that suit them and their outfits,
Now there are printed shirts for different seasons and even shirts in different materials such as silk. More men are investing into their fashion choices, by thinking about every part of the outfit and even coordinating correctly. Even though the basic part of an outfit is the top piece and bottom piece of clothing, there are still other important factors to consider, such as jewellery pieces for men.
Here we have narrowed down 6 jewellery pieces for men that will suit them and their outfits for any special occasion.
Ottasilver
Ottasilver is an online company jewelry pieces for men that works alongside different artisans from all parts of the world. Their style of jewellery can be eccentric, but they have rings that can suit a black suit perfectly and necklaces that can make a simple turtleneck stand out. Their jewellery is the perfect partner for winter styles and darker shades of colour that you want to stand out. However, Y
They also sell bracelets that can pair nicely with any style of clothing. Whether you want to dress down or dress up, you can find the right bracelet in all materials such as sterling silver and in different colored themes too.
Pocket Watch
While many might think pocket watches are used by older people, they are actually back in fashion again. Pocket watch is a company that sells pocket watches online and there's a huge variety to choose from. They are the perfect addition to have for when you want to wear tailored suits for glamorous events, and can go with any patterned suit, such as pinstripe. Their watches can come in the materials of silver, gold or rose gold.
Asos
While it may seem like earrings are only designed for women, that is simply not the case. Earrings for men are very popular and have been around even in tribes. Earrings always matter when it comes to choosing the right pair with your outfits and Asos have some great options such as hoop earrings and studs.
The Chain Hut
Chains have always had a symbolized status quo in society for men and the bigger the chain is, the richer the man is meant to be. The Chain Hut specifies in selling chains online only and there is a wide range to choose from. Chains can be worn with open buttoned shirts, plain t shirts and even thin chains can pair well with turtlenecks. The company offers chains in silver, platinum and gold, all in different sizes.
Beaver Brooks
When it comes to wearing something on the wrist, Beaver Brooks can help you with that. They have premium watches in different styles and colours, such as black and silver. Watches can work well with any outfit, but it's the style of the watch that's important to pair with the right outfit. If you are looking to get a watch with a brown or black leather strap, this can be worn with a casual but fancy outfit, such as a pair of chinos with a simple coloured t shirt. If you are looking for watches with a chain band, that can suit well with more tailored outfits such as a shirt and a pair of trousers. Rubber and nylon bands can work better with casual outfits.
Angelic Diamonds
Pendants are also other jewellery pieces for men that can be worn by men now. Since designers have thought creatively out of the box and beyond tradition, pendants can also be suitable for men too. Angelic Diamonds sells pendants online and they come in materials such as yellow gold, white gold and rose gold. Since pendants aren't very subtle to wear, it is best to pair them with lighter coloured clothing and more simple outfits like a white shirt and black jeans.